Eliminate the Stress of Falling Asleep with HoomBand: The Headphones You Wear While Lying Down
Enjoy Guided Meditations, White Noise, and Innovative Storytelling for a Better Sleep  
Tue Nov 24 2020 17:50:41 GMT+0700 (Giờ Đông Dương)
| BY JOSH QUINN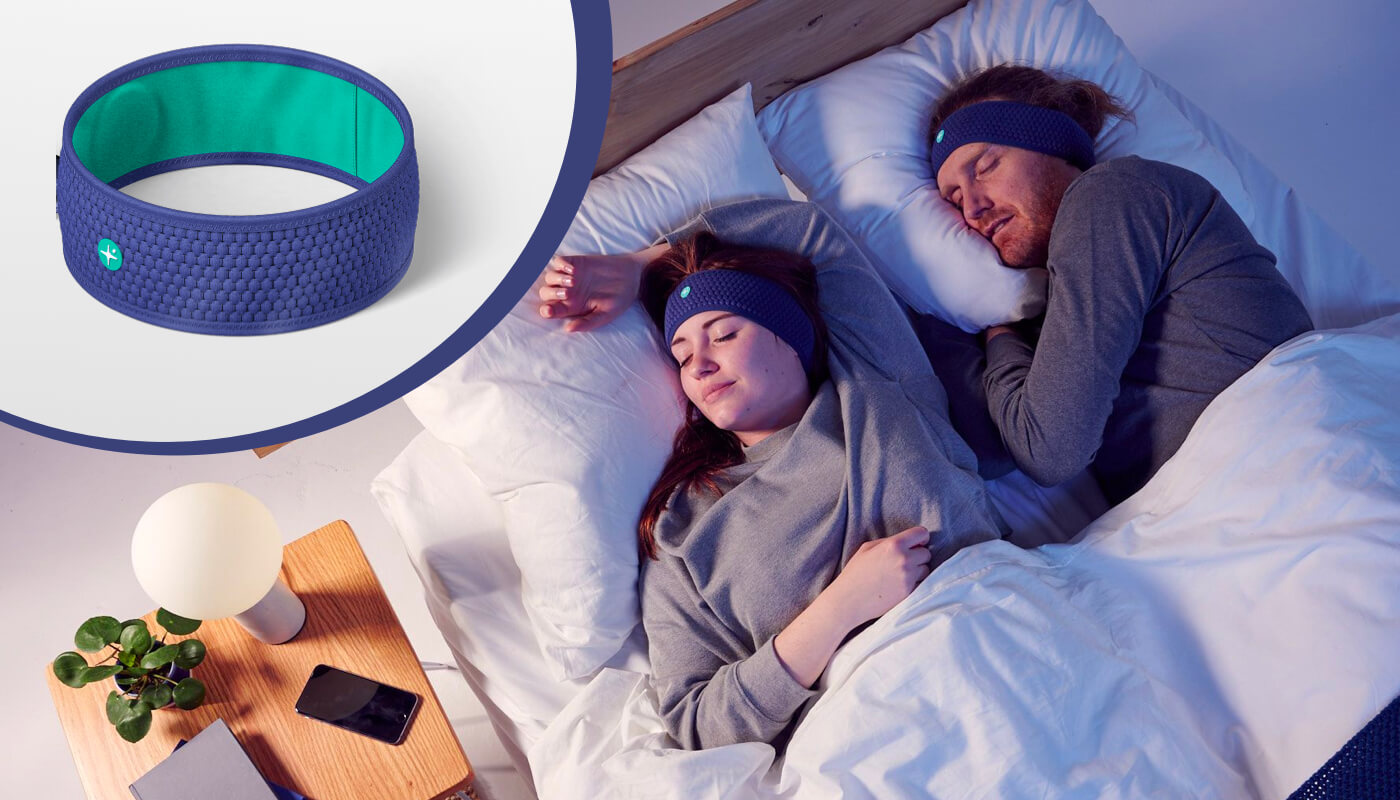 Falling asleep at a decent time has always been a real challenge for me. As a middle-aged man, I'm finding it even more difficult to get through the night without waking up at least once. I wasn't shocked to learn that
insomnia is the #1 sleep disorder in America,
but I was surprised to find out that it can be fixed.
And that's where the
comes in.
For the past year, I've found myself waking up in the wee hours of the morning unable to go back to sleep. And it's not always on account of having to use the toilet (although that does happen a lot).
I tend to worry a lot.
I worry about the security of my job, my children's future, the well-being of my aging parents, not to mention the seemingly never-ending horror show of the nightly news.
When it's the middle of the night and you have responsibilities the next day, there's nothing worse than not being able to sleep.

If you don't get the recommended 7-9 hours, you could find yourself in full-on zombie mode: short on brains, sluggish, and feeling irritable all day long.
Turns out, what I thought was helping me get to sleep was actually interfering with my sleeping patterns.
Staring at a Screen Isn't the Solution for Insomnia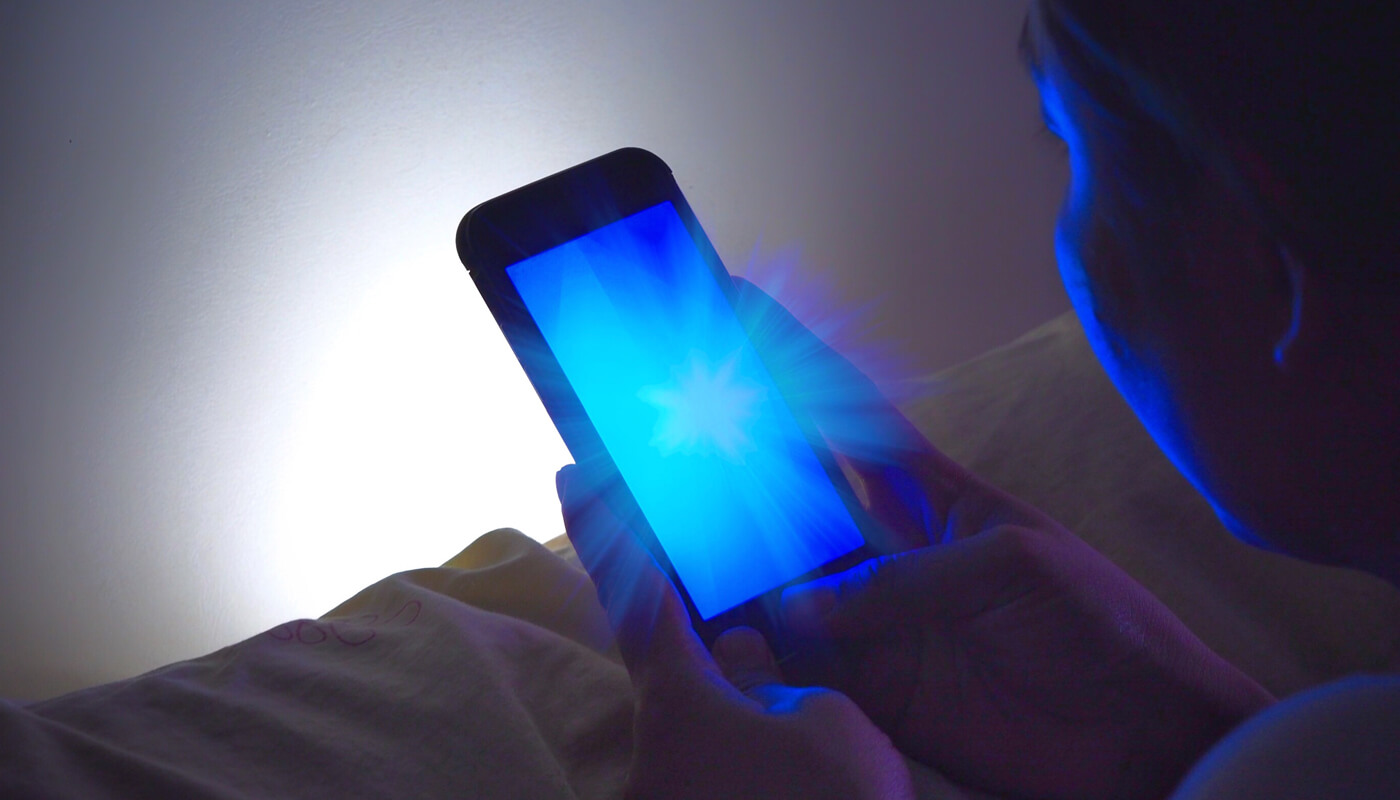 Yeah, I'll admit it. It's my cellphone that gets my undivided attention before bed. I mentioned this to my buddy, Dan, during a Zoom call a couple of months back.
"I don't know what I would do without my cell phone, man. It's been my security blanket at night." I said.
Dan chuckled.

"You do know that cell phones are probably the worst thing you can be looking at while trying to get to sleep, right?"
"Really? Even if you're just using it to read?" I asked.
"The blue light from the screen messes up your body's natural production of melatonin, which helps to regulate your sleep cycle."
Uh. Er. Um.
"Not only does staring at your phone delay your sleep, but it may also be the reason you're waking up at all hours."
Dan continued.
I confessed that the smartphone resting on the nightstand was the first thing I reached for when I couldn't sleep.
"Just because you're using it in bed, that doesn't mean it's helping you get to sleep. You're training your body to stay awake."
He said.
Dan suggested I start reading from an old-fashioned paperback book. I tried that, but I found my mind was constantly wandering.
After a bit of research, I found a solution that was a little bit "old school," but also very much linked to the technology of today.
Dan was wrong. Cell phones can help you go to sleep.
The Comfortable Audio Headband for a Truly Relaxing Experience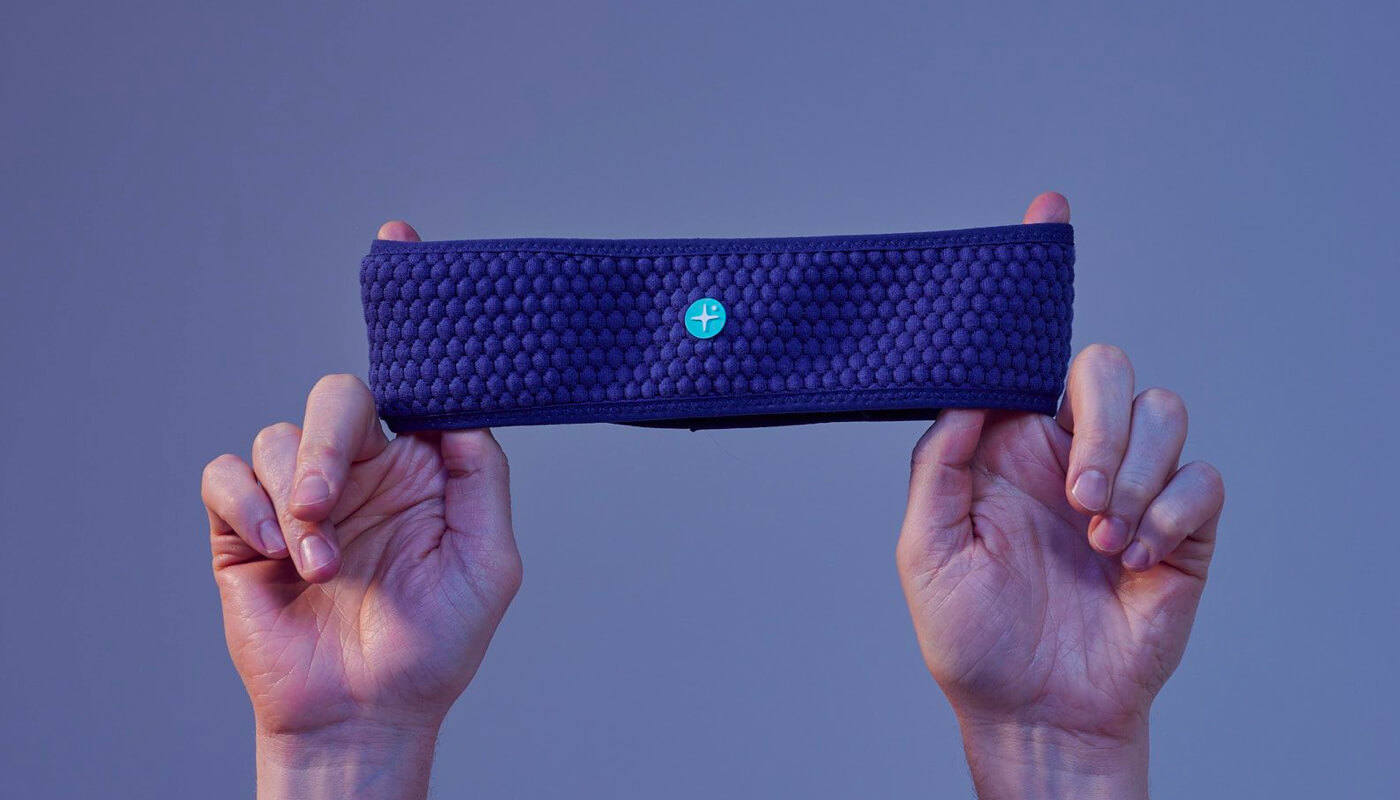 is a lot of things.
It looks like a cozy padded headband, but it contains wireless Bluetooth-enabled earphones on the inside.
Unlike traditional headphones or modern earbuds,
Hoomband is comfortable to wear while lying down
(even for us side sleepers!). Now, you can listen to all your favorite apps on your phone or tablet even with your head nestled on a pillow.
HoomBand: The Ultimate Aid for Relaxation and Sleep
• Bluetooth connected for wireless performance
• New audio content added regularly to the HoomBand app
• Perfect for those who struggle with getting to sleep (adults and children)
• Can be used with multiple apps including YouTube, Calm, Spotify, Headspace, etc.
• Featured on GMA, ABC, Business Insider, Refinery 29, and more
Wearing conventional headphones and earbuds while lying down is a drag.
Even the slightest tilt of your head is enough to cause you severe discomfort. And, we all know how uncomfortable it would be to strangle ourselves with a mess of wires or have an earpod jammed deeper in our ear than we would imagine possible.
Thankfully,
has developed a great sounding ultra-flat headphone (Wireless BT 5.0 for premium audio quality) that can be worn in any relaxed position.

is super comfortable.
And yes,
the electrical components can be slid out when it's time to clean the fabric.
It's ventilated, elastic, and washable by hand.
Don't worry,
you'll never get too warm wearing the headband either
(and I'm a guy that tends to run hot all the time).
I wouldn't hesitate to try this out during my next business flight. I notice
it does include an offline/airplane mode.
Heck, I'd even wear it on the bus.
The headband can be pulled down to cover your eyes for a truly immersive, relaxing sensation.
It's a real novelty being able to lie on my side with these extra-thin earphones nuzzled against my ears.

If you're a light sleeper, HoomBand offers a pretty attractive solution for canceling out unwanted noise.
Of course,
isn't HoomBand without its app. The app is like a warm fuzzy blanket for your ears and a soothing cup of chamomile tea for your mind. You've got to try it out!
The App That Lulls the Mind to Sleep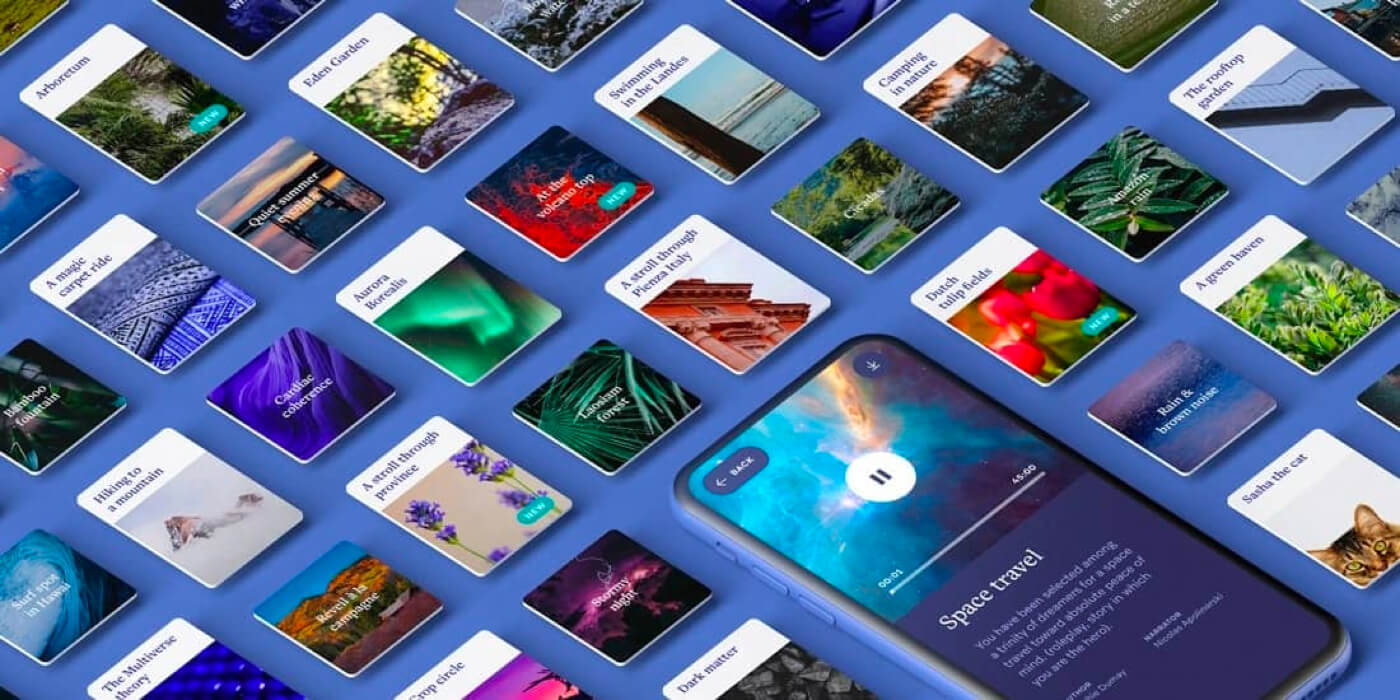 Did you know that silence can interfere with certain people's ability to try and sleep?
However,
if you're thinking the HoomBand app is nothing more than an endless parade of new age music, you are wrong.
HoomBand Content Includes
• Hypnotic storytelling and guided sleep meditations that let you drift off naturally
• Soundscapes and ASMR (autonomous sensory meridian response) that help you physically relax and mentally unwind
• Ambient sounds (binaural frequencies, solar piano keys, and more)
• White noise (comforting rain sounds, etc.) to distract you from your environment
• Immersive audio documentaries for transitioning into sleep
• Hours of new content updated regularly
I replaced my old tech habit with an all-new one, and I've never slept better.
Music is good, but
offers the ultimate in relaxation.

The HoomBand app was created by sleep experts using techniques associated with hypnosis, cardiac coherence, relaxation therapy, and meditation.
Most of the tracks I've used clock in at just under 20 minutes, but I've found I rarely make it past the halfway mark. Yes, HoomBand works that well!
The easy-to-wear, breathable
headband provides hundreds of satisfying aural landscapes that cradle the mind and put your entire body at ease.
keeps the ultra-flat earphones affixed in the correct position for the comfort and protection of your ears while you sleep.
Your selection will automatically shut off once it is complete.
Whether you're wanting a more replenishing rest, a mid-afternoon break, or you practice daily meditation, HoomBand can help you achieve your goals.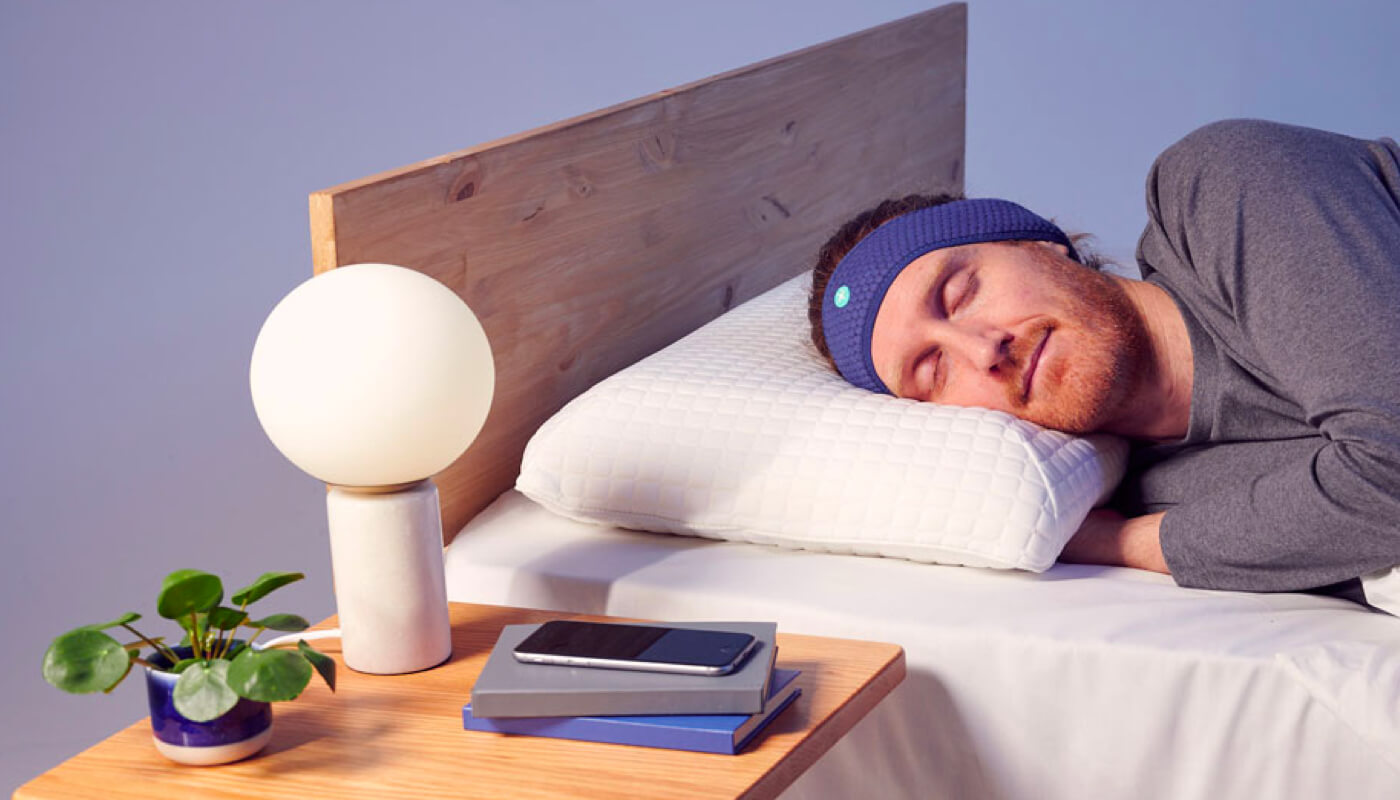 I must say,
my daytime energy levels received a nice little boost after using
HoomBand
.
In some ways, I feel like I've recaptured my childhood. I'm finally starting to go to bed at a decent time again. The experience of falling asleep while having a story being read to me every night is very comforting.
Order HoomBand Here
Final Thoughts: Keep Life Simple and Restful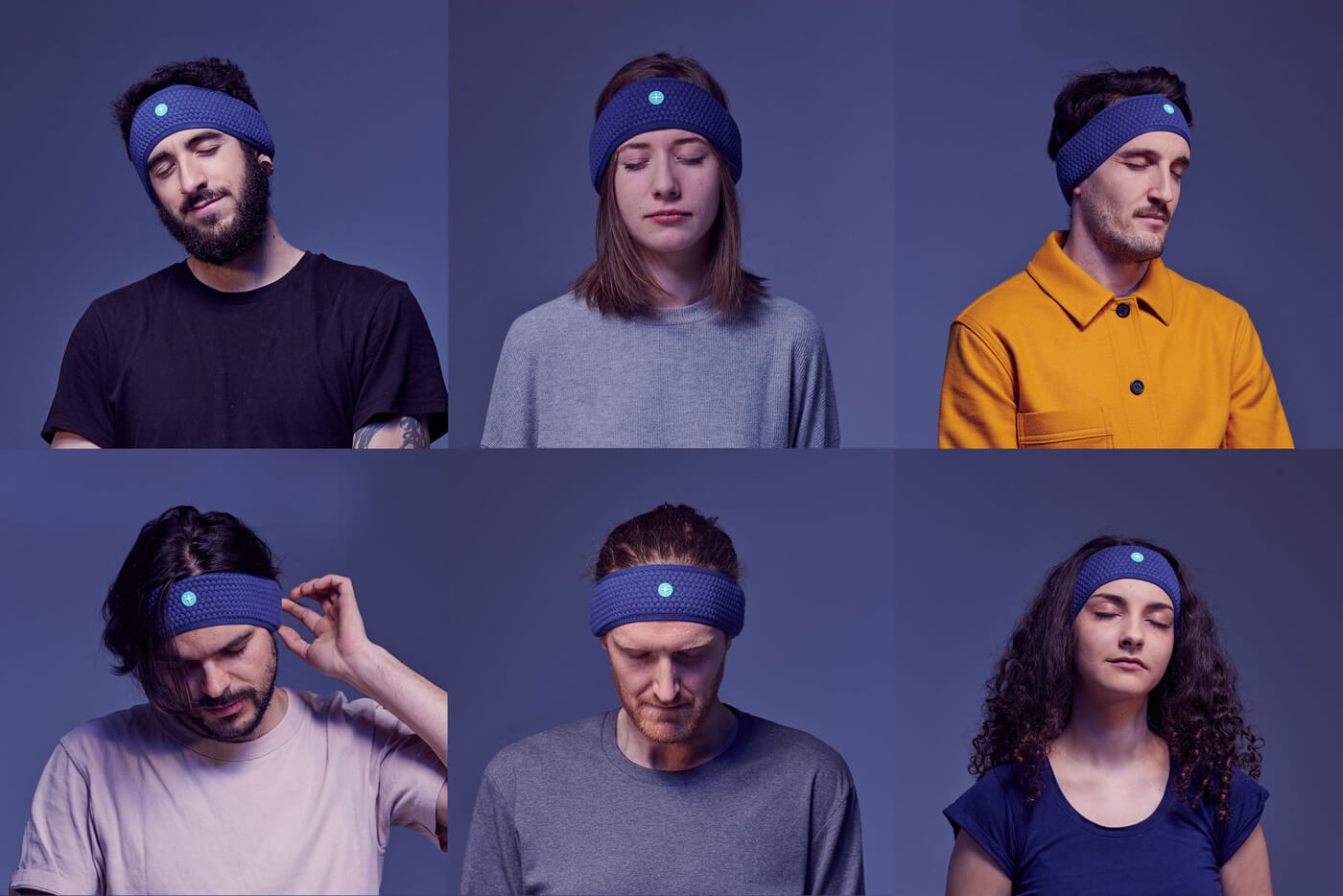 Ordering online can be a mixed blessing. I'm pleased to report
I didn't have to wait long for the
HoomBand
to arrive.
The company is very professional.
There are 2 sizes (S or M/L) but it's safe to take the M/L size because it's the most common size (70% of users).
If you own a smartphone or a tablet of any kind,
you'll have no problems setting up
HoomBand
after its unboxing. It's ready to go right away.
Charging the device is effortless,
as is making any necessary adjustments to the positioning of the earphones themselves.
With the app downloaded, you'll be ready to explore a new world of relaxation options for enhanced serenity and a sounder sleep.
It didn't take long to embrace my new routine.

After using HoomBand, falling asleep was no longer the drawn-out ordeal it had become, and every morning, I was feeling more refreshed than I ever had in my entire life!
One piece of advice.
If you have a spouse, go ahead and order two
during your initial order. Trust me, you'll avoid any jealousy and your
will always be available whenever you need it. You'll even save a few bucks through the company's special checkout page.
Make sure you order from the
official HoomBand site
, that way you know you're getting the best pricing and the most trustworthy shipping.
Are you ready for more comfortable listening and a better night's sleep? If you're like me, the decision is simple. Order your HoomBand here and prepare to drift away.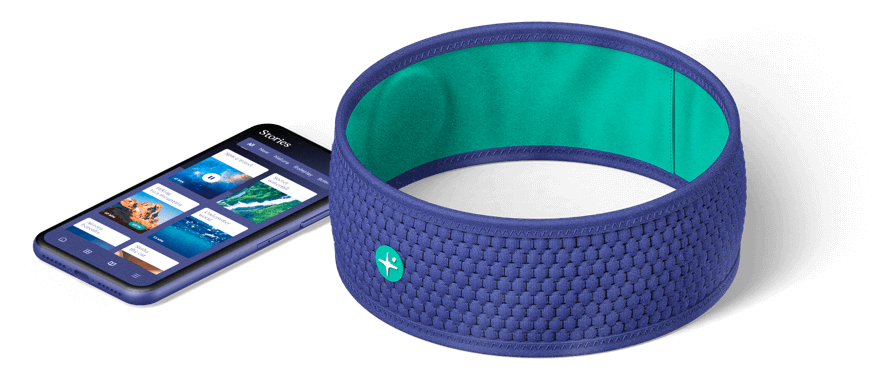 Order HoomBand Here